COVID-19 Data Information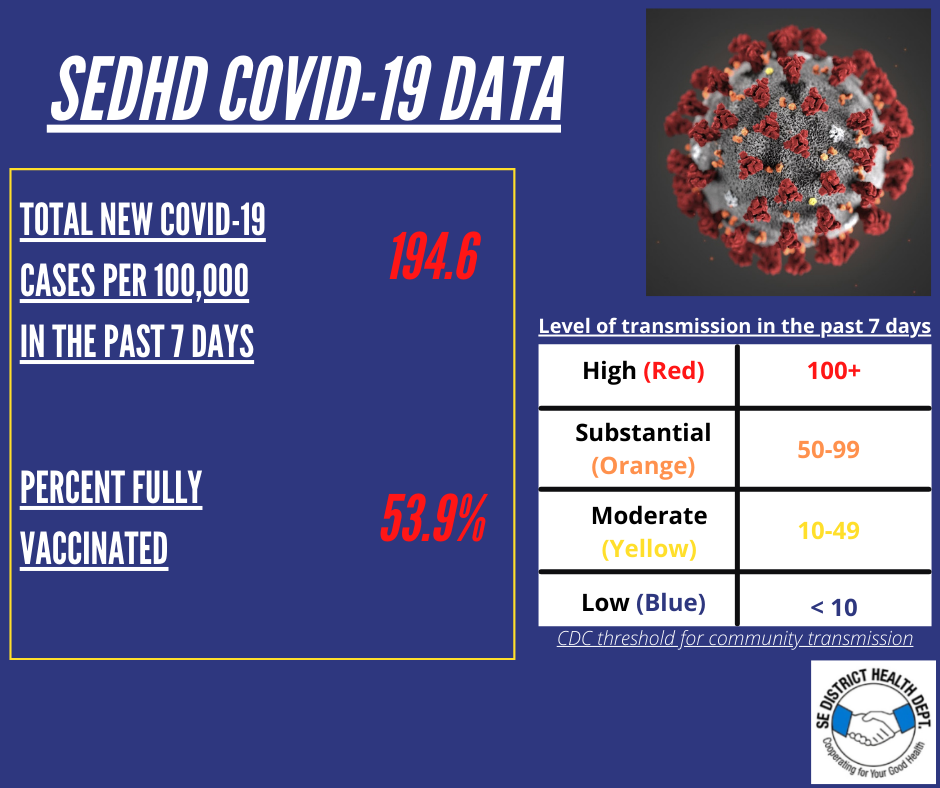 An update from the Southeast District Health Department.
At 11:50 p.m. on July 30, 2021, Nebraska Executive Order No. 20-15 expired. This order allowed SEDHD, and all local health departments, to "disclose specific data to the public, in a good faith effort to prevent and lessen a serious and imminent threat to the health or safety of a person or the public arising from or related to COVID-19". With this order in place, SEDHD was allowed to release county-level data on testing numbers, positive case counts, etc. The expiration of this Executive Order prevents SEDHD from releasing county-level data. This necessitates a change in what and how we report data to you.
Throughout this pandemic, SEDHD has worked hard to be transparent and provide all data for which we had access. We regret this change in reporting, however, we are required to follow state law to protect the identity and personal health information of all residents living within our district. We appreciate your patience as we make this change in our data reporting.
The CDC does provide county-level data currently. Please know there is a delay in the local data getting to the CDC so it may not be up to date, but it should be very close to accurate.
To access the CDC nationwide data and search for your county, please click here: https://covid.cdc.gov/covid-data-tracker/#county-view
A copy of Executive Order No. 20-15 can be found here: http://govdocs.nebraska.gov/docs/pilot/pubs/eofiles/20-15.pdf
If you have questions on this recent change, please call our office at 402-274-3993.