Immunizations
Southeast District Health Department continues to provide immunizations to anyone residing in Johnson, Otoe, Pawnee, Nemaha, and Richardson Counties at our office, located at 2511 Schneider Avenue, in Auburn.
PLEASE call and schedule an appointment as the nurse is not always in the office.
Vaccines for Children Program: 
The majority of vaccines are covered by insurance as preventative medicine (without a copay or co-insurance to meet your deductible). However, those interested in receiving vaccines should check the immunization coverage allowed with their specific insurance plan prior to their appointment.
We want to make getting immunizations as easy as possible. We ask that you make an appointment ahead of time so that we can ensure a nurse is on-site.
Services are available to anyone birth up to age 19 through our Vaccine for Children program if you qualify.
Bring your child's current immunization records.
For information about immunizations or to schedule an appointment call 402-274-3993 or 877-777-0424 (Toll-Free). The Southeast District Health Department requests an administrative fee of $15.00 per child, per visit.
Need your immunization record? For your convenience, the Nebraska State Immunization Information System has been made available to the public. You can now access your immunization records 24 hours a day, 7 days a week. This is a great tool to access and monitor your immunization effectively. If you would like to check your immunization record, please click on the NESIIS link below.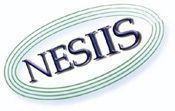 Clinic for the COVID-19 Vaccine 
On Tuesdays, we offer Pfizer & Moderna at our Auburn office, located at 2511 Schneider Ave. Please call 877-777-0424 and dial extension 101 to schedule an appointment.
Please check our schedule here. 
For more information please check out our Vaccine Info page.