Set Me Free Project - Human Trafficking Prevention Education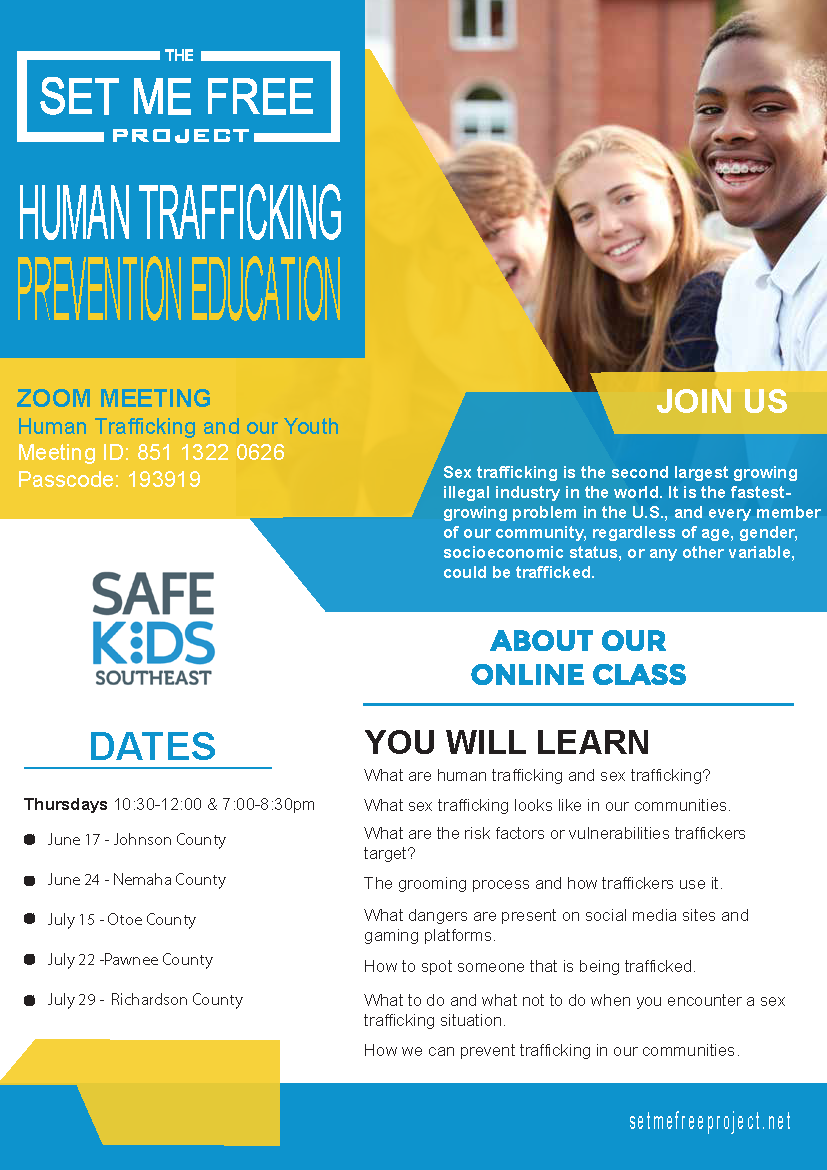 Join us, Nemaha County residents. Sex trafficking is the second largest growing illegal industry in the world. It is the fastest-growing problem in the United States, and every member of our community, regardless of age, gender, socioeconomic status, or any other variable could be trafficked.
What will you learn? 1. What are human trafficking and sex trafficking? What sex trafficking looks like in our communities. What are the risk factors of vulnerabilities traffickers target? The grooming process and how traffickers use it. What dangers are present on social media sites and gaming platforms? How to spot someone that is being trafficked? What to do and what not to do when you encounter a sex trafficking situation? How to prevent trafficking in our communities.
Meeting ID: 851 1322 0626
Passcode: 193919